About
Queensland Murray-Darling Catchment Limited

Currently employ 7 Aboriginal Rangers with 2 teams – 1 based in Inglewood and the other in St George and Programs Manager based in Toowoomba
QMDCL is a community-based, not-for-profit organisation that delivers natural resource management (NRM) and environmental services across the Queensland Murray-Darling Basin. Our team of 40+ staff is based in offices in Toowoomba, Goondiwindi and Roma and Aboriginal Rangers' depots in St George and Inglewood. We share a passion for sustainability of the region's natural resources and travel much distance to deliver on-ground works that make a difference to landholders, community, Local, State and Federal governments. 
QMDCL has a team of Aboriginal Rangers as part of our Aboriginal Program to help protect the Basin's Cultural Heritage by working closely with Traditional Owner Elders, Elders and Seniors of Nations in the region. QMDCL is committed to ensuring that Aboriginal and Torres Strait Islander people's employment in cultural and natural resource management is a priority.
We take pride in having highly-skilled and experienced technical staff as specialists in cultural heritage, agricultural systems, ecosystem ecology, weed and pest management, landscape condition assessment, land rehabilitation, mapping, riverine systems and repair, community engagement and environmental management systems. Our Corporate services and Communications teams look after our technology, financial management, governance, occupational health and safety systems, communications and public relations. We also work closely with Landcare officers who are funded to help our technical staff deliver programs to landholders.
TANYA Kirkegaard
Director/Acting Chair
Tanya is passionate about the protection and preservation of the environment, conservation and Indigenous Cultural Heritage. She feels that it is imperative that fair and equal representation is afforded Indigenous People in developing, administering and delivering culturally appropriate programs and projects within their Traditional Lands and Waters.
Tanya possess the knowledge, skills and experience needed to ensure that Queensland Murray Darling Catchment Aboriginal Rangers Program continues well into the future. Developing and delivering their invaluable cultural programs and projects and providing service and assistance to Traditional Owners and Communities within the Queensland Murray Darling Catchment area as intended.
Traditional knowledge and the exchange and sharing of both new and old information is an important function of the Rangers program and their interaction with Traditional Owners and the communities of the Queensland Murray Darling Basin.  Revitalizing cultural practices is paramount in ensuring continued connection to country and reinforcing cultural identity within Indigenous Communities.  This as a significant role facilitated by the Aboriginal Rangers Program that has organically become a by- product of the relationships and partnerships with the Regional Aboriginal Advisory Group (RAAG) and their nations.
It is important to Tanya, her Native Title Group and fellow Traditional Owners, that she support and encourage the continued development of the Aboriginal Rangers Project and consider the role of Director as one not to be taken lightly.  Tanya acknowledges that this role is important to her fellow Regional Aboriginal Advisory Group (RAAG) members and is honoured to be considered for a position on the Queensland Murray Darling Catchment Board.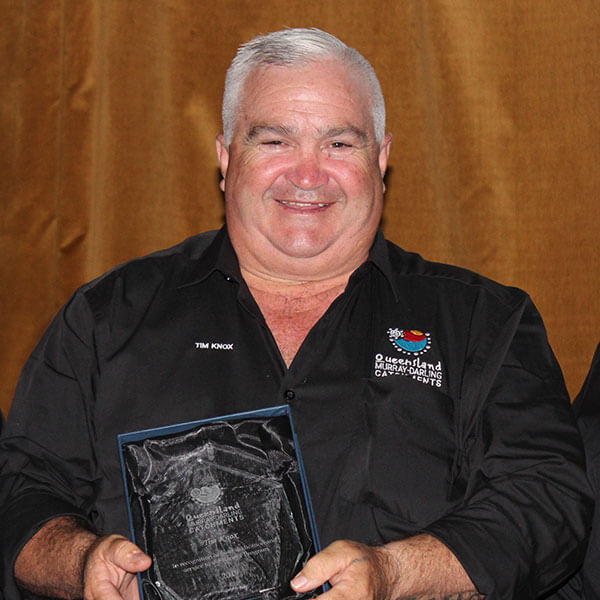 Tim Knox
Director/Company Secretary
Tim Knox is a Kamilaroi-Euahlayi decendent from Dirranbandi in South West Queensland.   Tim has spent his life working with Aboriginal people to ensure Aboriginal culture is understood and recognized by the wider community. Over the past 10 years Tim has worked in a Regional Natural Resource Management organisation as Regional Coordinator – Aboriginal Programme. Tim then was seconded to the Queensland Museum for two years as Reparations Manager, Male Secret and Sacred Items.  Tim is currently employed by BHP as Specialist Cultural Heritage.
Cheryl Buchanan
Director
 Publisher, acclaimed Playwright, Author, Activist, Negotiator and educator. 
Cheryl Buchanan, a Guwamu woman from southwest Queensland, was the first Aboriginal woman publisher; she is an acclaimed playwright and author with many published and performed works. Her family describe her as an educator. Cheryl can also be described as a speaker, director, business-person, political activist, teacher, lecturer and negotiator, the founding member of numerous Queensland Aboriginal organisations, including Aboriginal Legal, Medical and Childcare Centre in Brisbane, Black Community School, Black Resource Centre, Aboriginal and Torres Strait Island Women's Legal and Advocacy Service.
In 1970 alongside Pastor Don Brady, Denis Walker, and others, Cheryl played a part in forming the Brisbane Tribal Council, which in turn led to the formation of the National Tribal Council.
As an 18-year-old university student, she was one of the nineteen First Nation people to ever visit China. The trip made headlines in Australia, as the group screened a documentary in Peking at the Institute of National Minorities, highlighting the ongoing mistreatment, injustice and racism, by showing footage of the violent clashes between police and First Nation people at the Aboriginal Tent Embassy in Canberra earlier that year. Cheryl stated at the time, "Five years after the '67 referendum not much had happened, and we still seemed to be treated as third class citizens in our own country."
Furthermore, Cheryl is a Director the Northern Murray–Darling Basin Aboriginal Nations (NBAN) a unique organisation that represent under one common cause, 22 Sovereign First Nations in the Northern Murray Darling Basin in Natural Resource and Water Management. The NBAN moto is: "Keeping our water spirits and our connections alive." Within the Murray Darling Basin there is 46 Sovereign First Nations represented by both NBAN and the Murray Lower Darling Rivers Indigenous Nations (MLDRIN).
The core business of NBAN is cultural and natural resource management; its primary focus: to ensure that aboriginal people and communities are more widely consulted, and genuinely involved in the engagement process of water management issues. Cheryl is a founding member of the National Cultural Flows Planning and Research Committee and was Chairperson of the Kooma Traditional Owners Association from 2004-2012, and Treasurer of the Kooma Traditional Owners Association from 2012-2014 and the Deputy Chair of the First Peoples Water Engagement Council and a member of the Murray–Darling Basin Community Committee.
Cheryl summarises the core issue clearly, "So often, the public debate about water management is framed as a contest between irrigators and the environment. Many Australians may not be aware that the Sovereign First Nations are the traditional custodians of the Basin's water resources. We have rights, recognised at the international and domestic level, to manage and access these resources.
"We are not trying to take the water away; we are asking for a fair share of the resource that our people nurtured for thousands of years."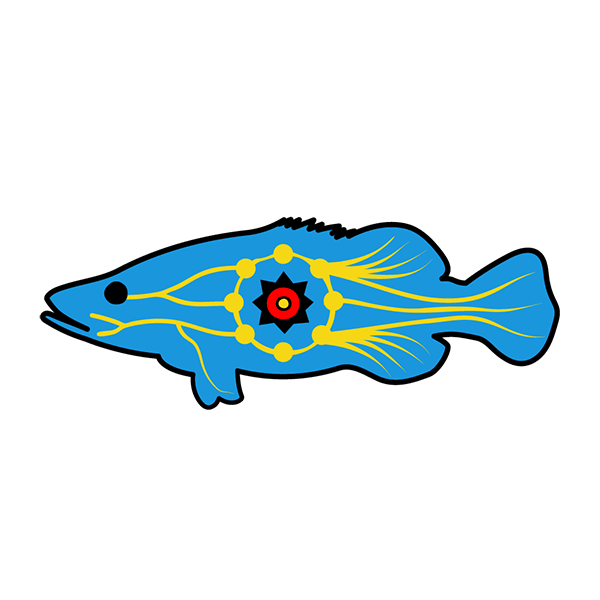 Aboriginal Rangers 
We currently employ 7 Aboriginal Rangers with 2 teams – 1 based in Inglewood and the other in St George and Programs Manager based in Toowoomba. Rangers have a variety of community activities, programs and services which they partake in within their own communities and across the region.
Some of these activities include:
-Consultation and planning with Traditional Owners
– Tour of works with the Traditional Owners
-Increase Cultural Awareness – assist to identify sites alongside Traditional Owners
-Assist in the management of Cultural Sites & Artifacts
-Indigenous Knowledge Transfer – develop a bush tuck and bush medicine booklet
-Assist with the Aboriginal Waterways Assessments
-Develop Strategic Plans – quarterly workplans from consultation with stakeholders, Councils, and Traditional Owners
-Conduct Junior Rangers Programs
-Conduct Ranger Exchange Programs
-Work in collaboration with the Jarowair Aboriginal people to protect Gummingurru
-Assist with the Annual Regional Burning Man Event
-Feral Animal Management
-Weed Management
-Visitor Site Management
-Water quality testing and Water bug sampling
-Community education/engagement
-NAIDOC Events
-Roadside cleanups
-Conduct Cultural Fire Burns
-Grave Site Construction
-Fencing
William Taylor
Senior Ranger – St George
William Taylor
William was born in Dirranbandi. William has three children and nine grandchildren. William is a proud Yuwaalaraay tribe man. He has been an Aboriginal Ranger since 2011 and his favourite thing about being a ranger is being able to spend most of the time in the bush and caring for this country. His favourite past time is spending time with his grandchildren and listening to music. William's favourite football team is the Titans!
John Draper
John was born in St George and still lives there with his wife Leanne and two children. John is a proud Kamilaroi tribe man. He has been an Aboriginal Ranger since 2015 and his favourite thing about being a ranger is learning new things about his culture. In his past time he enjoys spending time with his family and fishing. John's favourite football team is the Roosters!

Sunny Draper
Sunny was born in St George and now lives in Dirranbandi. He has grandchildren and great grandchildren and is a very proud family man. Sunny has been employed as an Aboriginal Ranger for three years and is passionate about this job and loves working with the whole rangers teams. Sunny is a proud Yuwaalaraay tribe man. He loves spending time with his grandchildren and playing touch football. Sunny's favourite football team is the Broncos!
Malcom Brown
Malcom was born in Goondiwindi and is a proud Kamilaroi/Bigambul tribe man. Malcom lives in Inglewood and has been an Aboriginal Ranger for over 7 years and is very passionate about his job. The most rewarding part about being an Aboriginal Ranger for Malcom is being able to make a difference on country with all the great work and projects/activities. "It is so great working with such a passionate team and being able to meet other Traditional Owner people and country
Walter Weribone
Walter Weribone was born in St George and now lives in Inglewood. Walter is a proud Kamilaroi tribe man. Walter has been an Aboriginal Ranger since 2017 and his favourite things about being an Aboriginal Ranger is because he gets to connect to the land and his culture, finding cultural sites like rockwells, scar trees and different artefacts. His interests include fishing and watching rugby league. His favourite footy team is the Broncos!
Ryan Brown
Ryan Brown was born in Toowoomba and now lives in Inglewood with his family. Ryan is a proud Bigambul and Kamilaroi tribe man. Ryan has been an Aboriginal Ranger since 2017, when he had just turned 16 years old – Ryan is now 19 years old and is very proud to be an Aboriginal Ranger and feels privileged to be able to travel and learn more about his culture, to be able to protect and look after our land, to be able to discover artefacts, and to be able to teach younger generations of our culture!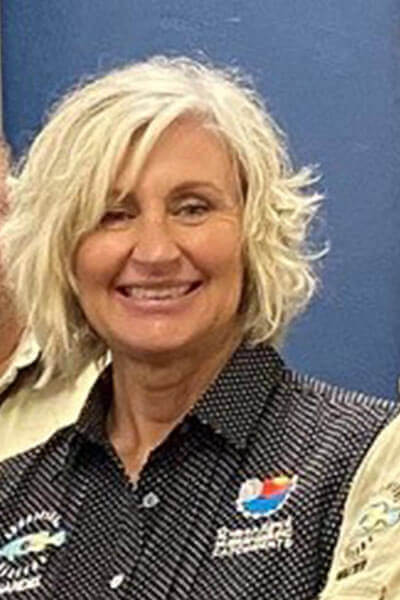 Chandel Eyre
General Manager
Director of CS & CO Consulting.
Chandel started her career as a Drug and Alcohol Counsellor working within Community Detox Centres. Chandel moved into the Education sector strongly focusing and supporting linkages between Industry and Community Especially Aboriginal and Torres Strait Islanders and furthering diversity within Industry promoting women in non-traditional trades.
Chandel has been working with Resource, Construction and Environment sectors for the last 10years while volunteering for community biosphere organisations writing plans and policies.

Regional Aboriginal Advisory Group
Our common goal of caring for country is the solid foundation of the relationship between QMDC and the Traditional Owners of the Queensland Murray-Darling Basin. QMDC is committed to building a strong relationship with Traditional Owners throughout the Queensland Murray-Darling Basin to enable our Executive Committee and staff members to gain a shared knowledge of the strong connection to country. The traditional associations that Aboriginal people have with their ancestral homeland estate and custodial obligations and customary lore relating to their land, water and air are recognised and valued.
Aboriginal Ranger Program conducts a Regional Aboriginal Advisory Group (RAAG) meeting quarterly to work in collaboration with the 8 Traditional Owner groups across the Qld Murray-Darling Basin
QMDCL and the Rangers Program work alongside 8 Traditional Owner Groups that are made up of the following: